What 16 people say about Nomads
Write a review
---
"Net vakantie! "
Wij hebben een heerlijke avond gehad bij NOMADS! De bediening was top, het eten was top en met onze tafel aan het water leek het net of we op vakantie waren. Wij komen zeker terug.
---
"Top tent! "
Wij aten gisteren bij NOMADS en hebben echt genoten. Top service, heerlijke gerechten en de wijnen matchen perfect.
Een echte aanrader!
---
"Good food and nice athmosphere"
We enjoyed the dinner at Nomads, we had the 4-course dinner and all the courses were good, but not particularly outstanding. The atmosphere of the restaurant is nice and unpretentious, which I very much like. Our table was located a bit hidden which led to some delays, being noticed by the waiters in some cases. Overall I can say we had a nice evening.
Simon Iseringhausen
at 02 March 2020
Verified
---
"Parel van Oost "
Wij wonen al jaren is Amsterdam Oost, maar komen eigenlijk nooit in Oostpoort. Nomads werd ons door een vriend getipt en ze hebben aan alle verwachtingen voldaan. De service is steen goed, zeker voor Amsterdamse begrippen. Het concept zit zeer goed in elkaar en het eten is werkelijk voortreffelijk! Wij komen zeker terug en zullen deze tip zeker doorvertellen.
Bedankt voor de leuke avond.
Paul van der Klaauw
at 28 February 2020
---
"Great! Just great!"
Delicious food, great service and atmosphere!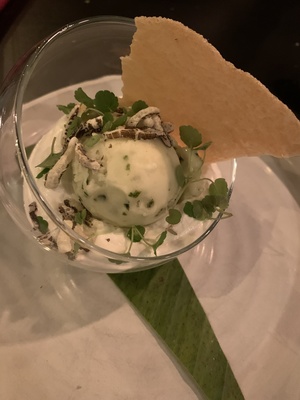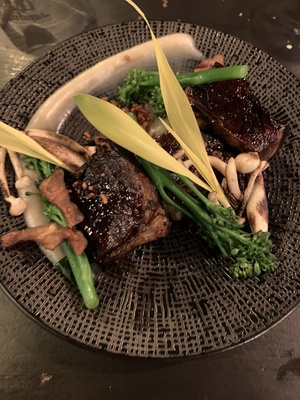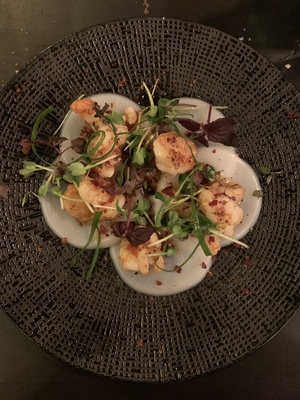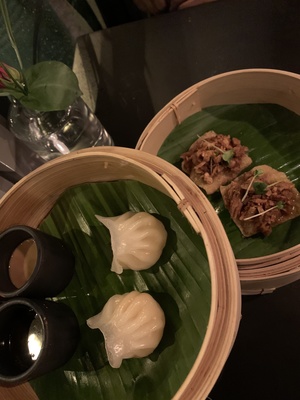 Laura
at 28 February 2020
Verified
Oranje-Vrijstaatkade 55 1093 KS Amsterdam
About Nomads
In for a real adventure? Join NOMADS on a culinary journey around the world!
As true nomads, NOMADS travels around the world in search of undiscovered flavors, exciting products and authentic food experiences. They travel to two different countries every year. They are inspired by this, follow cooking workshops and fill their backpacks with local products on the market.
For 6 to 9 months, NOMADS presents the best they have discovered during their journey. Every dish has its own story and its own origins and the staff is only too happy to share this with you. This way they take you on a journey and let you get acquainted with all the special things that their destinations have to offer.
Order your dinner
Order your dinner